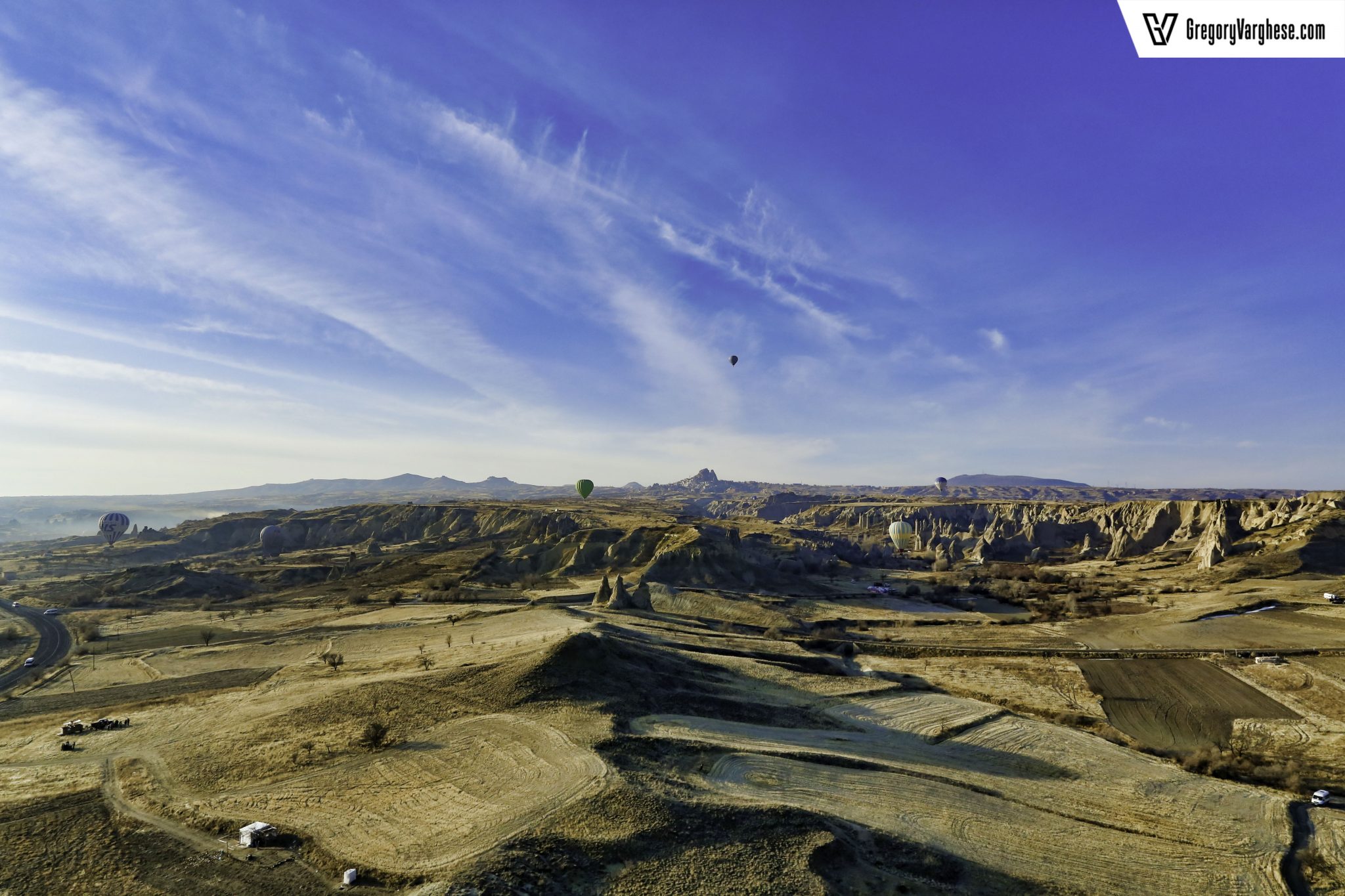 A view of more balloons over a different part of the plains.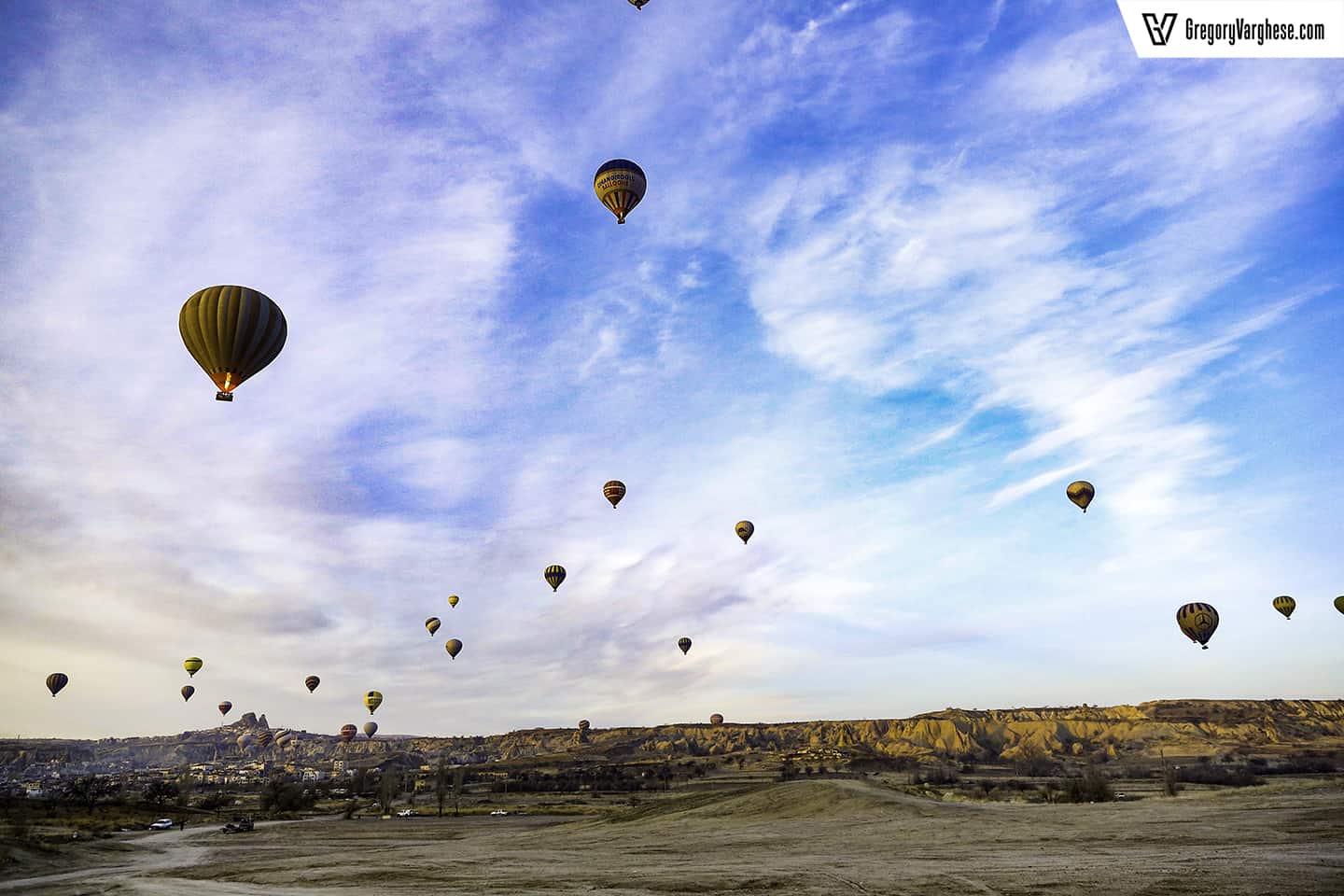 Another shot of Hot Air Balloons in Kapadokya. As the morning progressed, the skies and fog cleared up and the shots got brighter and brighter.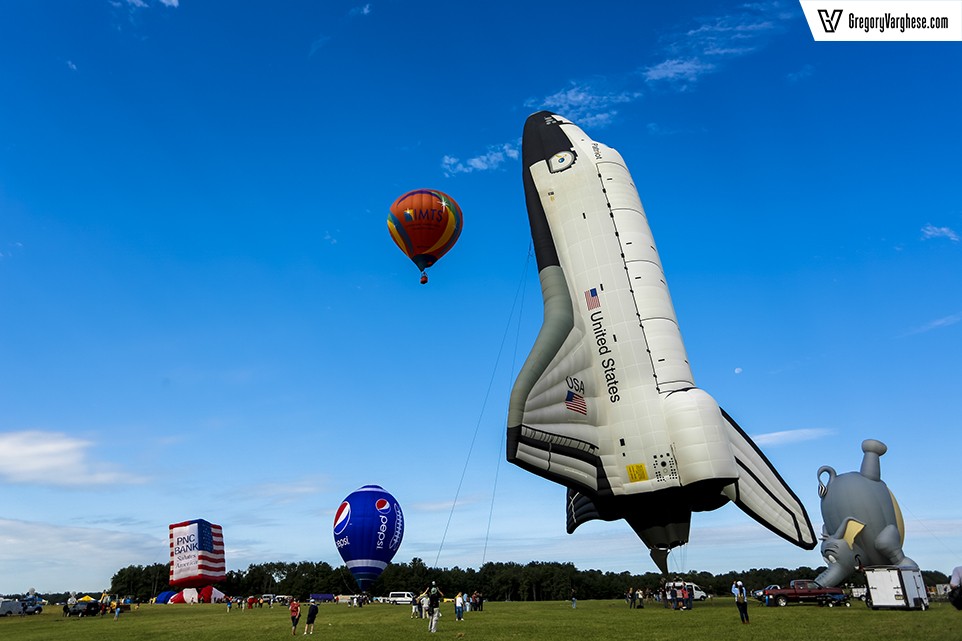 Every year, Solberg Airport hosts the Annual NJ Balloon festival for which up to 125 balloons on display and launch providing a spectacular sight, especially for photographers. Thus far, on the Friday of the festival, they allow photographers to attend the morning launches for free. Last year's weather was perfect and the variety of balloons was spectacular. My absolute favorite was the...