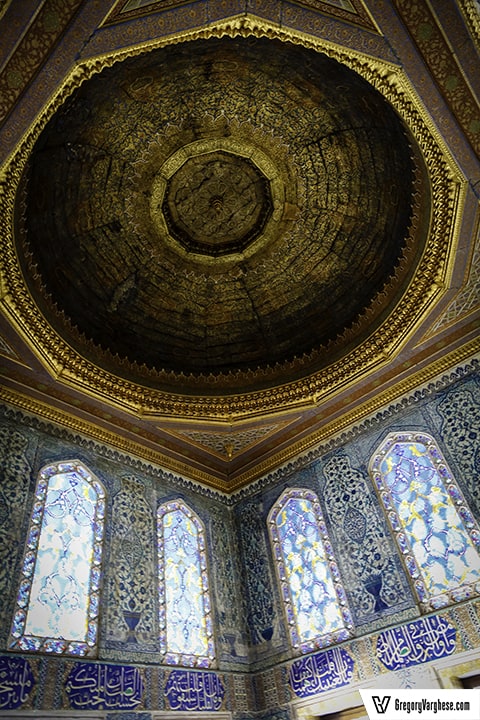 A shot of the dome inside the Harem. This one shows off more of the blue tile work in a brighter light, along with the gold accents around the dome.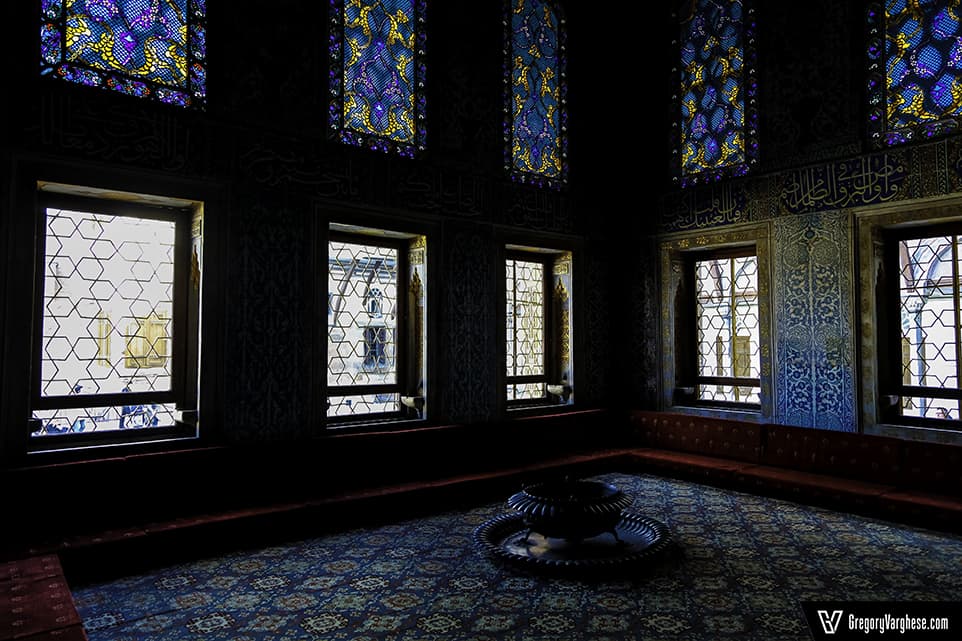 A photo of the inside of the Sultan's Harem at the Topkapi Palace. I intentionally kept it dark to show off the light and how stunning the blue tile work was. I also learned quite a bit about what the actual function of the Sultan's Harem actually was. I had a misconception that they were full of beautiful women who lazed around to tend to the Sultan's whims and desires when in reality the...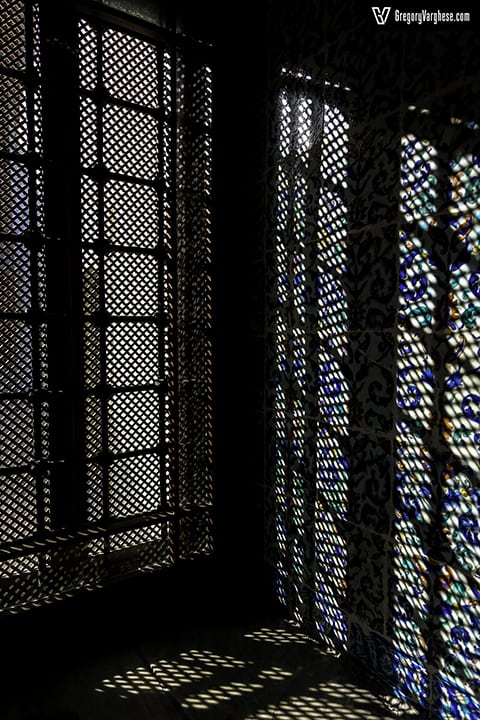 Taken in the Sultan's Harem at Topkapı Palace. The light coming in was so beautiful against the blue tile.