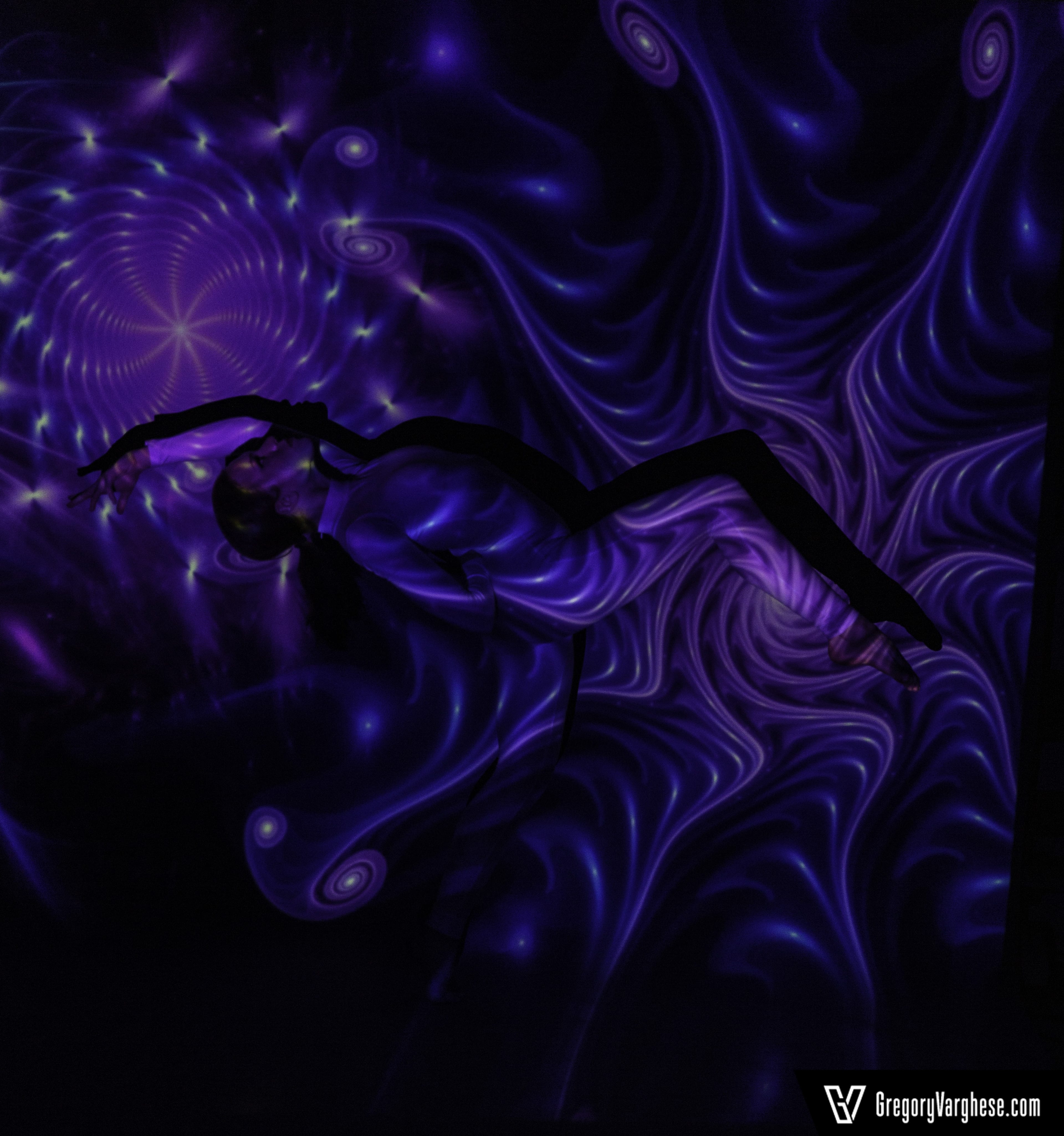 Another light painting shot from my shoot with Rose Royce. It appears as if she's swimming amongst the monsters of the deep.
Another shot from the light painting shoot with Rose Royce. I love how this one turned out because it felt reflective of her energy in that she was strong and fierce.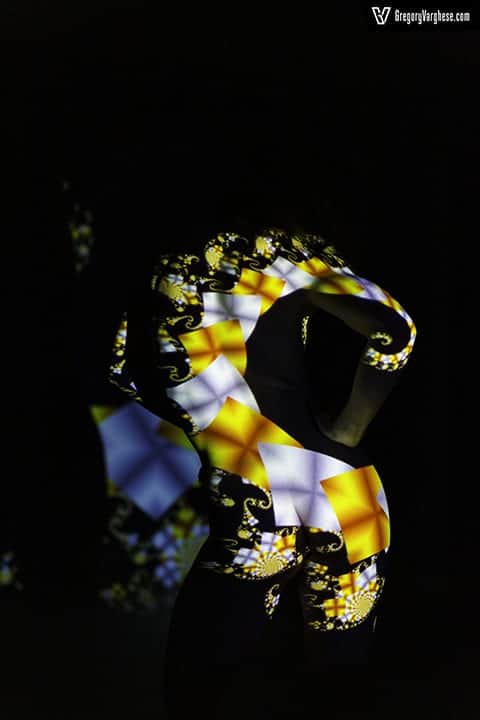 I attended a workshop with my photography friends King and Russ and played with light projection photography. I worked with model Rose Royce and got some amazing shots that I'm working on processing to post more of. Here's one that I really liked that ended up looking like a body paint/stained glass effect.