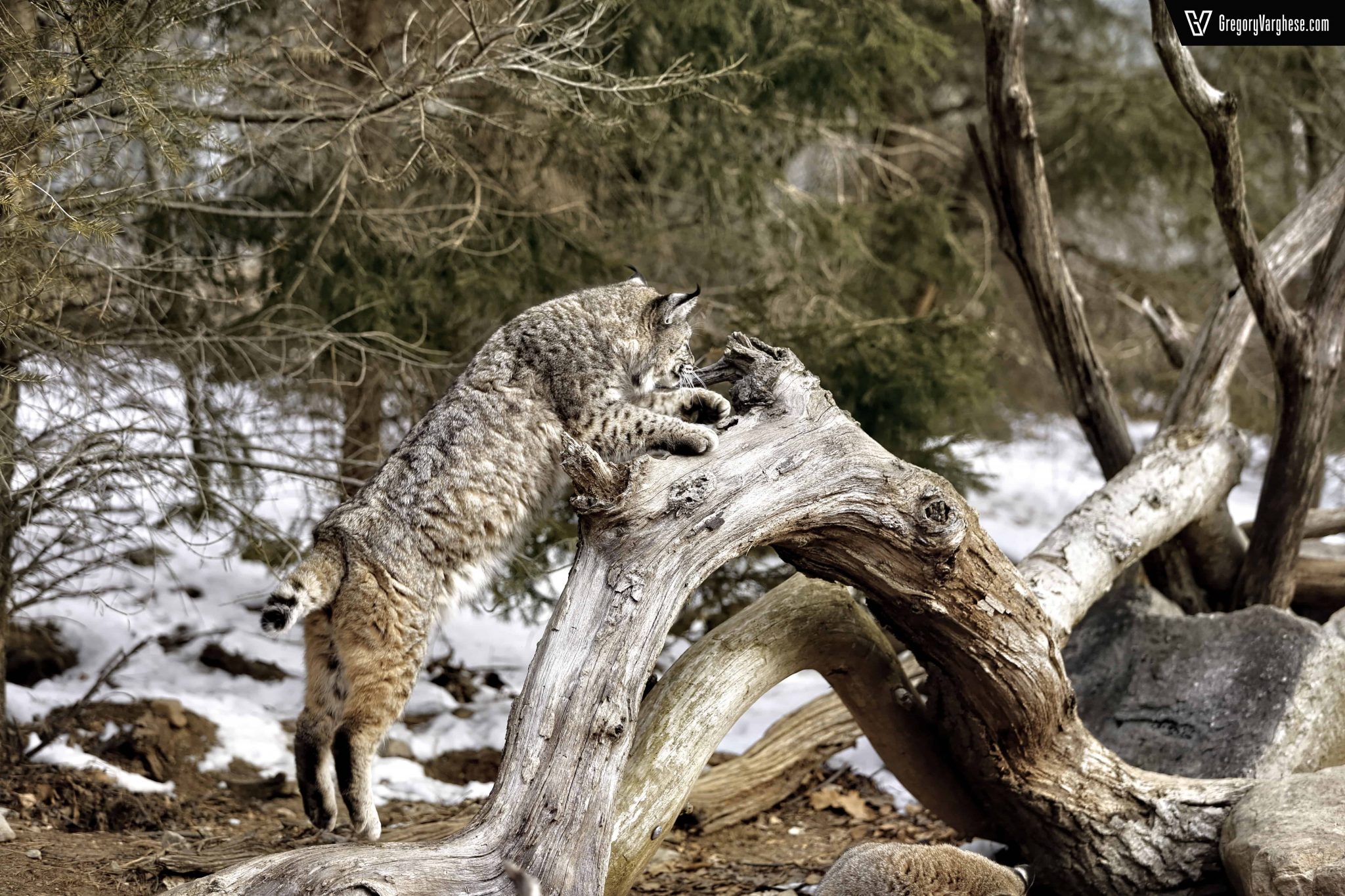 I had some downtime and decided to go through my backlog of photos. I was looking through photos from my trip to the Lakota Wolf Preserve and found a bunch of pictures that I was able to process using some of the new tools I've added to my collection.
One of the interesting things about Lakota is that they have more animals than just wolves. They also have 3 bobcats and two have paired off and become mates, which from what they explained isn't typical. They tend to be solitary animals and then come back together just to mate.
I caught this action shot of one of the pair leaping onto a branch and it turned out pretty stellar.
Related
Related Posts
https://www.youtube.com/watch?v=0GcjiQ3DXNk I found this and realized I never shared it. I created a time-lapse video from my Pixel 3 of NYC right before the blizzard hit. I had set the phone on top...